Accumula Town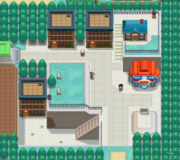 Accumula Town is a small town that is located in the southeastern part of the Unova Region. It is the third location you visit in Pokémon Black and Pokémon White after Nuvema Town and Route One.
[edit]
Trainer Battles
[edit]
Pokémon Trainer N
Related Threads
Pokerus? Accumula Town Connection?
- last post by
@ Mar 31, 2011
Last edited by
Sigma
on 18 July 2013 at 11:00
This page has been accessed 68 times.