Grand Festival
The Grand Festival is the top tier event for all Pokémon Coordinators. In order to qualify, a Coordinator must win five Pokémon Contest ribbons from the region in which the Grand Festival is being held. The tournament is a bracket-style competition, with each Coordinator moving on once they've defeated another contestant.
[edit]
The Sinnoh Grand Festival
The Sinnoh Grand Festival is held at
Lake Valor
over the span of a few days. The first rounds are the Appeal Rounds where Coordinators show off their Pokémon's moves in order to gain points. The top 32 move on to the battle rounds which are knock-out style.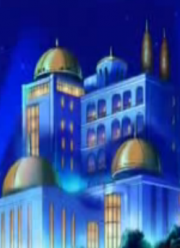 [edit]
Coordinators Who Have Participated