Judgment
Judgement

In-game Text

The user releases countless shots of light. Its type varies with the kind of Plate the user is holding.

Type

Category

PP

10 Max PP: 16

Power

100

Accuracy

100%

Priority

0

Yes

No

No

Yes

Yes
Judgment is a Normal Type move introduced in Generation IV, and is the signature move of the legendary Pokémon Arceus. Judgment does not make contact, therefore the user does not activate abilities such as Static. If the user has a Plate, Judgment's Type changes depending on it.
Misconceptions
Arceus always receives STAB using this move, no matter which plate is being held.
Pokémon that Learn this Move via Level-Up
Pokémon that Learn this Move via Breeding
None
Pokémon that Learn this Move via Sketch
Other Info
Even though Arceus is the only Pokémon that can learn Judgment naturally, it can also be learned by Smeargle via Sketch or used by Mimic or Mirror Move, the type will then be Normal (Unless the user is holding a plate).
In the Anime
Judgment has only been used by Arceus in Pokémon Movie 12: To the Conquering of Space-Time. The user makes a orange-pink ball of light appear above their head, before unleashing it into a shower of laser-bright beams.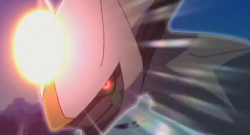 -->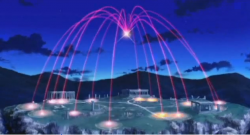 Related Threads
Konami's IGA on Castlevania Judgment
- last post by
@ Oct 13, 2008
Castlevania Judgment Review
- last post by
@ Jun 9, 2010
Last
edited
by
Lesley Pro_04
on 25 January 2014 at 00:27
This page has been accessed 7,272 times.