Lavaridge Town
Lavaridge Town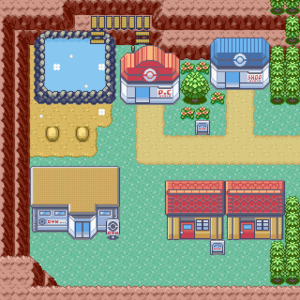 Region
Hoenn
Description
A popular spot in the Hoenn region, thanks to its hot springs, said to cure any ailment.
Connections
Lavaridge Town is located at the base of Mt. Chimney in the Hoenn region. There's a Hot Springs, Herb Shop, and Gym in the small town. Lavaridge Town is a small, pretty town in central Hoenn. It is located on the southern foot of Mt. Chimney. Pokémon Trainers often come to Lavaridge Town in order to win the Heat Badge from Flannery, the Lavaridge Gym Leader who specializes in Fire-type Pokémon. Northeast of the town is the Jagged Pass, leading down from Mt. Chimney. East of the town is Route 112. People say, "It's an excellent place for relaxing!"
Lavaridge Gym
Poké Mart
Pokémon Herb Shop
Hot Springs
Items
Pokémon
Related Threads
Lavaridge Town Question!
- last post by
@ May 7, 2005
Lavaridge Town Reference
- last post by
@ Oct 13, 2013
lavaridge town gym
- last post by
@ Jul 2, 2008
lavaridge town
- last post by
@ Sep 11, 2005
lavaridge town gym
- last post by
@ Jun 28, 2004