News:Pokémon Black and White Coverage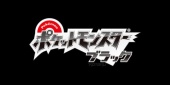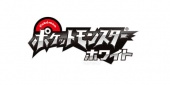 Pokémon Black & Pokémon White
Pokémon Black and Pokémon White are brand new fifth generation Pokémon games that are set to be released in Autumn, 2010 in Japan. Since their announcement on 9th April 2010, the Pokémon NeoWiki has kept up to date with any and all new information related to the games. As more and more information is revealed, we need your help to keep our coverage of the games top-notch!
May 2010
May 12th, 2010
May 9th, 2010
April 2010
April 18th, 2010
April 17th, 2010
April 16th, 2010
April 15th, 2010

Images category updated with higher quality CoroCoro images By: Relmutsie AN
Coverage category integrated with Pokémon Black and White Neoseeker profiles By: Relmutsie AN

April 10th, 2010
April 9th, 2010
Pokémon's GameGrep news feed
Related Threads
Black/White Coverage 9/16/2010
- last post by
Fluroclad
@ Sep 17, 2010
Serebii Recieves a email with a Cease and Desist Order for the Black/White Coverage
- last post by
@ Sep 26, 2010
Sun & Moon News Coverage | Latest news: October 23rd 2016
- last post by
@ Apr 21, 2016
June 27 - 8 New pokemon announced in Pokemon Black/White Game trailer
- last post by
Saints Fan
@ Jul 27, 2010
Pokémon Black/White launching in North America on March 6
- last post by
@ Jan 9, 2011
Last
edited
by
Relmutsie AN
on 12 May 2010 at 05:12
This page has been accessed 6,883 times.