Pallet Town
Pallet Town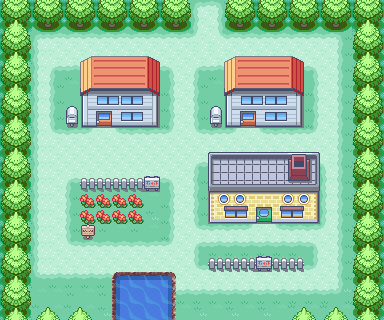 Region
Kanto
Description
A fairly new and quiet town. It's a small and pretty place.
Connections
Pallet Town is the town in Generation I where players begin their Pokémon journey in Kanto. It is a rather small town, and is home to only a couple of people. It also houses the Pokémon Lab and house of the Pokémon Professor of the Kanto region Prof. Oak. This is the place in the game where you start off in the Red, Blue, and Yellow games.
This region is also where Ash, of the anime, starts his adventure. He gets his first Pokemon from Professor Oak and goes off on his way. Gary, his rival, is also from Pallet Town. He and Ash represent their town on their journey.
Related Threads
Pallet Town
- last post @ Dec 20, 2012
Pokemon gold pallet town rebuilt!!
- last post by
@ Dec 10, 2012
New Japanese Trailers - Pallet Town!
- last post by
@ Aug 18, 2009
Grass east and west of Pallet Town
- last post by
@ Feb 21, 2013
how do u get back to pallet town
- last post by
@ Oct 15, 2006