Phenac City
Phenac City is one of the main locations in the Orre region. It is built atop an oasis in the most vicious part of the large desert. In terms of location, it is close to Outskirt Stand and Pyrite Town.
[edit]
Special Areas
Phenac Stadium - Also known as Phenac Colosseum, this is where the Colosseum battles take place in Pokémon Colosseum. By default, all Pokémon of the opponents are Level 40 in this Colosseum, which never changes, despite how high or low the player's Pokémon's levels are.
Prestige Precept Center - Also known as the Pre Gym, this area is where young trainers go to learn about Pokémon. Despite having the title "Gym", it doesn't serve as a gym, and works as more of a knockout challenge, like a smaller Mt. Battle. It is led by a powerful trainer named Justy, who is looked upon as a hero to all of the townsfolk.
[edit]
Residents
The residents are a nice group of people. They are usually calm and serene, similar to the residents of Agate Village, but the majority of them are younger. One of the residents is constantly running around the fountain in the middle of the city with his Castform, and it seems that he has a friend in Pyrite City who enjoys doing the same thing.
During the events of Pokémon XD: Gale of Darkness, the residents were kidnapped by Cipher and locked away inside the Pre Gym. They were all replaced by members of Cipher, who acted as dopplegangers. A few of them remained, such as the man who let you stay in his house to rest, and the old man who finds himself dashingly handsome on the left side of the city. However, the majority of them were hidden underground, including Trest and Justy.
[edit]
Battles
[edit]
Pokémon Colosseum

Fun Old Man Drig
Pokémon Colosseum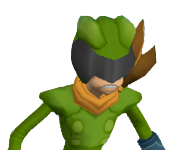 Mystery Troop Verde
Pokémon Colosseum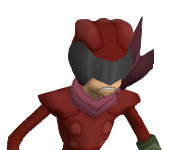 Mystery Troop Rosso
Pokémon Colosseum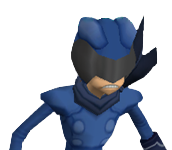 Mystery Troop Bluno
Pokémon Colosseum
[edit]
Pokémon XD: Gale of Darkness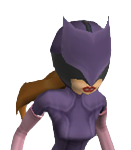 Cipher Peon Exinn
Pokémon XD: Gale of Darkness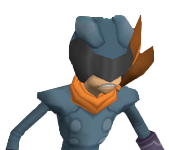 Cipher Peon Gonrag
Pokémon XD: Gale of Darkness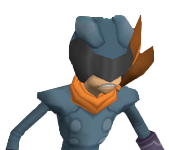 Cipher Peon Trita
Pokémon XD: Gale of Darkness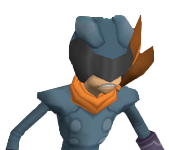 Cipher Peon Kubara
Pokémon XD: Gale of Darkness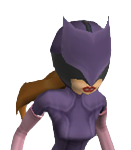 Cipher Peon Kuroru
Pokémon XD: Gale of Darkness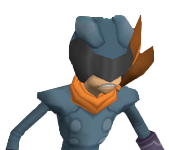 Cipher Peon Zanyu
Pokémon XD: Gale of Darkness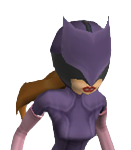 Cipher Peon Yaida
Pokémon XD: Gale of Darkness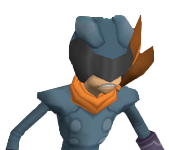 Cipher Peon Rikoza
Pokémon XD: Gale of Darkness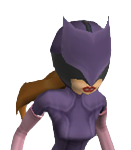 Cipher Peon Eloin
Pokémon XD: Gale of Darkness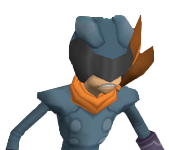 Cipher Peon Fastin
Pokémon XD: Gale of Darkness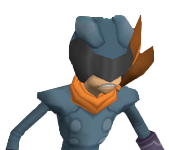 Cipher Peon Fostin
Pokémon XD: Gale of Darkness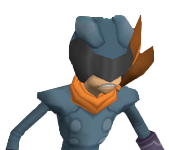 Cipher Peon Greck
Pokémon XD: Gale of Darkness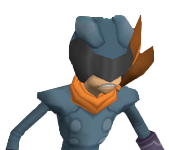 Cipher Peon Ezin
Pokémon XD: Gale of Darkness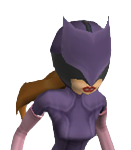 Cipher Peon Faltly
Pokémon XD: Gale of Darkness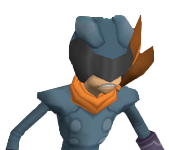 Cipher Peon Egrog
Pokémon XD: Gale of Darkness
Related Threads
Ghost of Phenac
- last post by
@ Apr 5, 2004