PokéPark 2: Wonders Beyond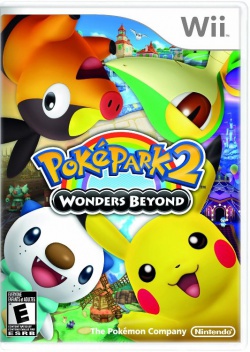 PokéPark 2: Wonders Beyond is a Pokémon game made for the Wii. It is the sequel of PokéPark Wii: Pikachu's Adventure. This game was released in Japan on November 12th, 2011, in North America on February 27th, 2012, in Europe on March 23, 2012, and in Australia on March 29th, 2012.
Last edited by
Sigma
on 21 June 2012 at 16:13
This page has been accessed 385 times.