Pokémon Bank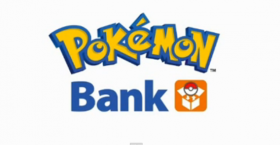 Pokémon Bank
is a companion app that will be available to download from the eShop on February 4, 2014 in Europe and Australia, a release date for North America has yet to be unveiled.
The app will allow players to upload Pokémon from their PC into the "cloud". The app will allow players to hold a maximum of 3000 Pokémon at any one time in 100 boxes.
The app will be a paid service with an annual subscription fee. The first month after downloading the software will be free, after which you will be required to pay the annual fee.
On February 26, 2016, it was revealed that players would be able to transfer Pokémon from the virtual console releases of Red, Blue, and Yellow to their copies of Pokémon Sun and Pokémon Moon via PokéBank.
Related Threads
Pokémon Bank FAQ!
- last post by
@ Apr 22, 2016
Pokémon Ultra Sun & Ultra Moon Will Get Pokémon Bank Compatibility Update In Late November - Siliconera
- last post by
@ Nov 17, 2017
Pokémon Bank Removal & Possible Delay
- last post by
@ Dec 26, 2013
How Pokemon Bank Renewals Are Planned???
- last post by
@ Feb 21, 2015
Pokemon Bank might be released on January 31
- last post by
@ Jan 31, 2014