Pokémon LeafGreen
Pokémon LeafGrean
Pokemon LeafGreen boxart
Developer
Game Freak
Publisher
Nintendo
Release Date(s)
JP: January 29, 2004
NA: September 9, 2004
EU: October 1, 2004
AUS: September 23, 2004
Ratings
3+
E
Players
4
Compatible with
Gen III
Gen IV
Paired with:
Pokémon FireRed
Succeeded by:
Pokémon Emerald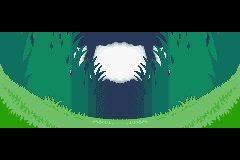 Pokémon LeafGreen
and
FireRed
are Gameboy Advance remakes of the original
Red
and
Blue
games on the Gameboy.
The games were released in 2004. It also introduced wireless trading and battling! The games are compatible with Pokémon Ruby, Pokémon Sapphire, Pokémon Emerald, Pokémon Colosseum, and Pokémon XD: Gale of Darkness. They are also semi-compatible with Pokémon Diamond, Pokémon Pearl, and Pokémon Platinum, since you're able to transfer your Pokémon to Diamond/Platium/Pearl, but you cannot transfer any back (it's basically a one-way trade; no battling).
[edit]
Gameplay
You choose a Pokémon to start with, and take it out into the field to train up, and use it to catch other Pokémon. Battle to raise the strength of your Pokémon, to increase your collection, or against your friends for fun. The main point of the game is to defeat all 8 gym leaders, and compete with the Elite Four and the Champion.
[edit]
Features
Related Threads
LeafGreen deleting data when trying to transfer?
- last post by
@ Dec 22, 2008
LeafGreen Compatible?
- last post by
@ May 6, 2007
3 Questions for a Skilled LeafGreen player
- last post by
@ Jan 2, 2007
Help with trading to LeafGreen please.
- last post by
@ Aug 2, 2006
Pokemon LeafGreen Member Awards~Prince Sander Approved~
- last post by
@ Apr 25, 2005