Pokémon League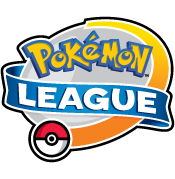 In order to get into the Pokemon League you must have all 8
Gym Badges
.
The final trainer you have to face in the Pokémon League is the Champion, but you must beat the Elite Four to get there.
In Kanto the Pokémon League is called the Indigo League, but in Johto there are two called the Johto League and the Orange League that's held on the Orange Islands.
In Hoenn and Sinnoh you must get the HM03 Surf to get there, and once you get there you will have to use the HM07 Waterfall (found near the last Gym) to go further.
Finally, to get to the Pokémon League you must go past Victory Road to test your skill of how well you trained your Pokémon. Victory Road is a long, and dangerous way, so you'll have to carry a lot of medicine.
Here are all of the Champions you face in all four Generations:
Generation I
Generation II
Generation III
Generation IV
Generation V
Generation VI

After You beat the Champion you will become part of the Pokemon Hall of Fame, plus new events will start to occur.
Related Threads
Finaly a challenging League, and league's pokemon *spoiler alert*
- last post by
@ Jun 29, 2007
All Girls Pokemon League
- last post by
@ Jun 26, 2015
20,000 Leagues Under The Sea (TBA)
- last post by
@ Feb 4, 2016
lyra wont let me go to the pokemon league?
- last post by
@ Apr 30, 2010
WHAT IS THE BEST TEAM FOR THE POKEMON LEAGUE???
- last post by
@ Jul 8, 2007