Route 2 (Kalos)
Route 2: Avance Trail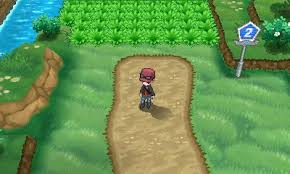 Region
Kalos
Description
You'll find many Pokemon hiding among the tall grass that grows in tufts along this trail.
Connections
Route 2 is the the connecting route between Aquacorde and Santalune Forest. This route is good for catching different Pokemon. It is otherwise known as Avance Trail.
Pokémon
Items
Item
Location
Requirement
Games
Poké Ball x10
From the rival after the catching demonstration
None
X
Y
Trainers
Youngster Austin

Single Battle

Item: none

Reward: 120
Related Threads
General Discussion - Route 2: What kind of pokemon are you?
- last post by
@ Oct 30, 2013
route 2
- last post by
@ Jun 3, 2009
Route 2.
- last post by
@ May 24, 2009
2 kalos starters!
- last post by
@ Oct 11, 2013
Why am I not running into Audino on Route 2???
- last post by
@ Mar 8, 2011