Pokémon FireRed and LeafGreen Versions
Pokémon FireRed and LeafGreen Versions

Developer

Publisher

Game Freak

Nintendo

Platform

Genre

Game Boy Advance

RPG

Release Date(s)

JP: January 29, 2004
NA: September 9, 2004
EU: October 1, 2004
AUS: September 23, 2004

Ratings

PEGI: 3
ESRB: E
CERO: A

Players

Generation

1-5

Generation III

Compatible with

Preceded by

Succeeded by

Pokémon FireRed and LeafGreen Versions
are Game Boy Advance remakes of the original
Pokémon Red and Blue
games on the Game Boy. The games were released in 2004.
Gameplay
Choose a Pokémon to start with, and take it out into the field to train up, and use Pokéballs to catch other Pokémon that will help you along your journey. Battle to raise the strength of your Pokémon, to increase your collection, or against your friends for fun. Battle eight Gym Leaders and fight your best to beat the Elite Four, and become the master Pokémon trainer!
Features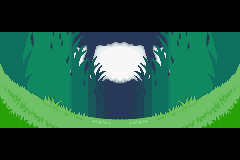 * 7 Mysterious new islands to explore. (9 for those lucky enough to attend events.)
A new Battle Tower, for more competitive battles and more achievable items.

Bring full cross-compatibility to this game, by connecting to Pokémon Ruby, Pokémon Sapphire, Pokémon Emerald, Pokémon Colosseum, Pokémon FireRed and Pokémon LeafGreen.

Wireless multiplayer trading and battling with up to four players using the newly released (with game) wireless adapter.

The games feature the original 151 Pokémon from the first games, along with Pokémon from Gold & Silver. Link up with Ruby, Sapphire, and Emerald to obtain all 386 Pokemon!
The addition of abilities and breeding not seen in the originals.
Pages
Related Threads
*******HELP****** Firered/leafgreen or Ruby/sapphire
- last post by
@ Aug 18, 2006
Pokemon FireRed\LeafGreen Fame Checker Guide
- last post @ Jan 4, 2005
firered or leafgreen
- last post by
@ Dec 22, 2006
FireRed vs LeafGreen?
- last post @ Jan 8, 2017
Classic Pokemon soundtracks from FireRed and LeafGreen land on iTunes, more on the way
- last post by
@ Dec 11, 2013